Meet the Team
Dr. Laura Dobrinsky, D.C.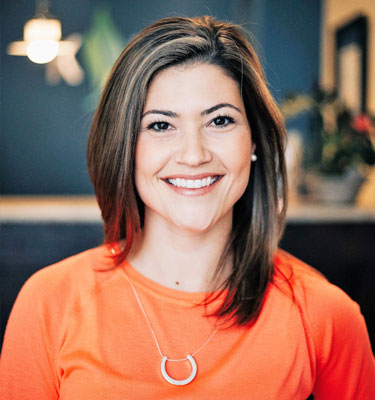 From a young age, I had a powerful respect for the human body. It wasn't until I was at university that I started learning more about chiropractic. Its principles stood out to me because they were congruent with my personal beliefs about health and the body. The body holds the key to true health and only when it's free from interference can it express this full potential. After becoming a patient, and experiencing huge positive changes in my health from chiropractic care my career path was obvious. I had to learn more about this science-based healing art.
After graduating from McMaster University's Science program, Dr. Laura attended Canadian Memorial Chiropractic College in Toronto to receive her doctor of chiropractic (D.C.). The science-based programs taught Dr. Laura the foundation she needed. While there, she also began traveling to continue her education at various seminars. She became involved with the International Chiropractic Pediatric Association and Holistic Pediatric Alliance and is certified in Webster Technique. Dr. Laura focuses her continuing education in chiropractic pediatrics and functional chiropractic neurology. Read more about Dr. Laura »
Dr. Laura's Hours:
Monday 9 – 12pm Tuesday 3 – 6pm Wednesday 2 – 6pm Thursday 9-12pm Friday 7:30 – 10am Saturday 8 – 12am*  
---
Dr. Kate O'Hare, D.C.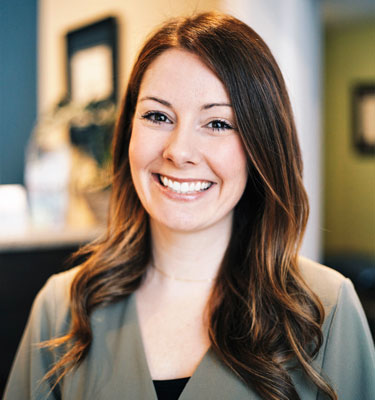 I don't have an athletically inclined bone in my body yet my childhood was filled with all sorts of athletics. My two left feet usually ended up leaving me with an embarrassing story instead of the winning home run. That being said, my parents' relentless attempts to promote a healthy lifestyle through sport must have rubbed off on me because I went on to pursue a Bachelor of Arts, majoring in kinesiology and psychology from the University of Western Ontario. Like many new university graduates, I had no idea what to pursue next apart from knowing that I wanted a career in healthcare. I was lucky enough to be offered an internship at a local chiropractic clinic and it was there that I became fascinated by the nervous system. Around that time, I began getting adjusted regularly and noticed that after experiencing years of severe recurrent headaches, they were improving. In fact, a headache would resolve almost immediately following an adjustment. Until that point, I had been a lifelong Advil consumer and was astonished that I could experience the same results with a chiropractic adjustment. I couldn't believe that after 15 years of headaches, the solution was as easy as improving the mobility of my spine and the function of my nervous system. Read more about Dr. Kate »
Dr. Kate's Hours:
Monday 3-6 pm Tuesday 7:30am – 12pm Thursday 3-6 pm Friday 10 – 12pm Saturday: 8 – 10am*
---
Jennifer Robertson, RMT, CIMT, CPMT: Registered Massage Therapist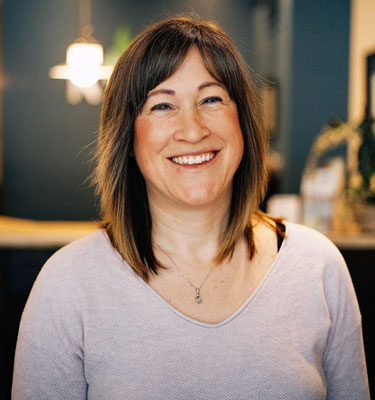 Jennifer Robertson has been practicing massage therapy for 20 years and now her practice has come full circle. What sparked her interest in massage therapy was the research being done around premature babies and massage. It fascinated her and led her to enroll in massage therapy school. For most of her years in practice she has focused on adults, but with her passion for infant massage reignited she is focused on teaching infant massage and providing massage therapy for a pediatric population.
As a CPMT (certified pediatric massage therapist) Jennifer received specific advanced training to enhance her skills and technique to provide pediatric massage and to work with children with varied physical, developmental, emotional and mental challenges. Including massage therapy in a child's healthcare can also help them foster a better understanding of their bodies. Read more»
Along with teaching private and group infant massage workshops here at Kinstruct Health Chiropractic & Wellness she also teaches out in the community. Her goal is to help empower families in the use of infant massage to nurture their loving relationship.
Jennifer's Hours:
Thursday 4:30 pm – 9 pm Friday 9 am – 3 pm Saturday 9 am – 12pm
---
Claire Gavin, Life Coach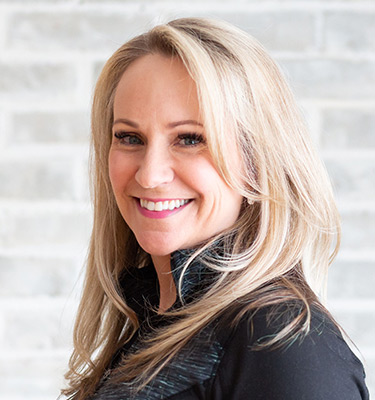 Claire Gavin has been practicing as a Registered Massage Therapist for over 20 years. Her passion for helping people came at a young age. Her interest in the human body and physical injuries made becoming a Massage Therapist a natural fit. Claire has done many wonderful things in the Massage profession over the years; she has owned and operated a clinic for 10 years in London Ontario, was an Instructor at one of the Colleges in Burlington ON, worked for the CMTO for 14 years a Peer Assessor. After taking a few years off to be in the Corporate world she has come back to her roots and is excited to work with clients again.
Claire also became a Certified Life Coach in 2007. Claire believes in overall Health and Wellness, Mind, Body, and Spirit. Adding coaching to her practice has helped many people create an overall healthier lifestyle.
For more information on coaching please contact the office to speak to Claire directly.
---
Allie Dreager, Registered Massage Therapist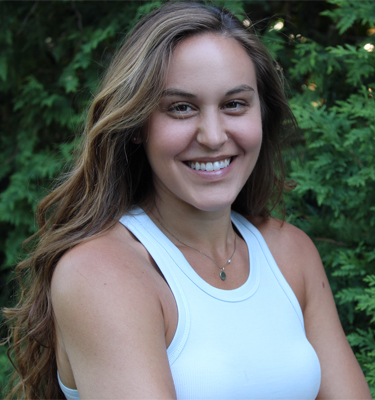 Allie has always had a strong passion for wellness and a fascination with the human body. Allie studied Fitness and Health promotion at George Brown college and attained her certificate as a Wellness Coach and Clinical Iridologist. After graduating from the Mohawk College Massage Therapy program, Allie spent time as a Massage Therapist in Jasper National Park, amid the Canadian Rockies.
Allie's belief in the body's ability to heal and her passion for massage therapy are evident in the care she provides. In this fast-paced world, massage gives our body the opportunity to rest and recover.
Allie enjoys practicing injury specific therapeutic techniques including deep tissue, as well as stress management relaxation techniques. She has experience with Temporomandibular Joint Dysfunction (TMJD). Allie enjoys working with all demographics and ages. She does not believe there is a limit to self-care. What we put on our body is just as important as what we ingest, so Allie uses completely natural, skin nourishing oils during her treatments.
Allie's Hours:
Monday 2:30 pm – 8 pm
Tuesday 3 pm – 9 pm Wednesday 2 pm – 8 pm Thursday 10 am – 12 pm Friday 3 pm – 8 pm
---
Becki DeWare: Chiropractic Health Assistant & Community Outreach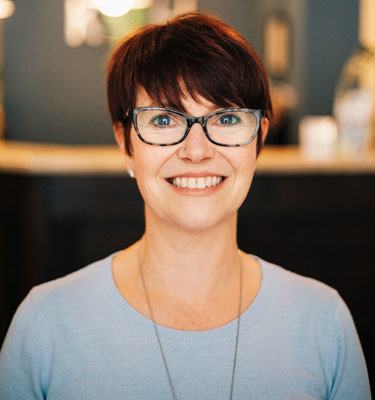 Experiencing for herself the amazing health benefits of regular chiropractic care convinced Becki to not only work in that field but to share her passion and personal results with everyone! Becki's past experience as a teacher and public speaker allows her to relate well with people of all ages, and her focus on serving others is evident as she welcomes patients into the clinic. As the Chiropractic Assistant at Kinstruct Health Chiropractic & Wellness, Becki sees each day as an opportunity to offer hope and positive change, for those seeking health and wellness! When Becki is not at the clinic, she enjoys spending time with her family, and dog; hiking and fishing; and using her passion for creating healthy, nutritious smoothies, meals, and desserts to share with family, friends, and all those who attend a local community dinner, where she and her family regularly volunteer.
---
Dr. Margot Lattanzi, N.D.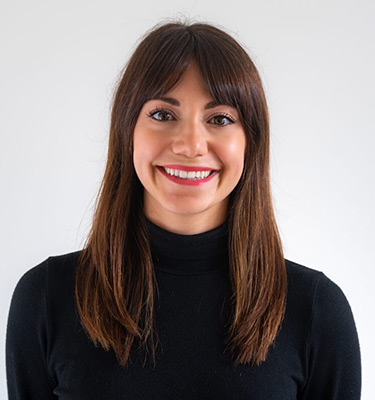 Dr. Margot is constantly inspired by her patients and motivated to provide the best natural healthcare for you, your family and the community as a whole. Dr. Margot's job as your naturopathic doctor is to ask the right questions, thoroughly investigate with the right tests, collaborate with other members of your health care team, and understand all aspects of your health to develop a custom care plan just for you. She uses a combination of diet and lifestyle counselling, botanical medicine, TCM and acupuncture and supplements in her practice. She strongly believes that working on the foundations of health including sleep, digestion, movement, and mood will make the longest positive impacts on health. Dr. Margot has a special interest in helping patients overcome fatigue, manage stress and prevent burn out, supporting gut health including digestive concerns and food sensitivities, hormonal imbalances, menstrual cycle support, and pregnancy prep. Dr. Margot has done additional training and learning in paediatric care, hormone testing, fertility and prenatal care, women's health and acupuncture for pain. In her spare time you can find Dr. Margot coaching figure skating, going to live concerts or continuing to grow her garden. Not sure if naturopathic medicine is right for you? Dr. Margot offers a free 15-minute meet and greet appointment to all potential patients.
Dr. Margot's hours:
Virtual Care appointments available Monday 10 am – 6 pm  Wednesday 1 pm – 7 pm Saturday 10 am – 1 pm
---
Kayla Dickinson: Chiropractic Health Assistant & Registered Holistic Nutritionist Candidate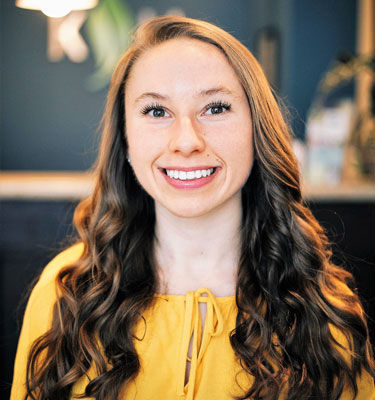 Bio Coming Soon!
---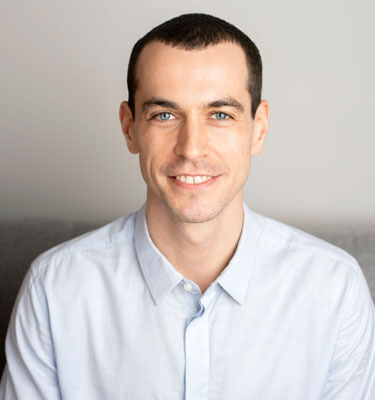 Mark Boutillier
Education and qualifications
Mark Boutillier is an Osteopathic Manual Practitioner (DOMP) practicing in Waterdown, Ontario. He has a Bachelor of Arts (BA) from Concordia University in Montreal and completed his osteopathic education from the National Academy of Osteopathy in Toronto, Ontario.
Mark has always had a passion for physical health and fitness, having worked as a certified personal trainer for over 10 years. Mark has also completed extensive additional training in functional muscular assessment, soft tissue therapy, craniosacral therapy, myofascial release, and strength and conditioning.
With a special interest in Temporomandibular Joint Dysfunction and Digestive health; Osteopathy is a great addition to Chiropractic care, Massage Therapy and Naturopathic Medicine.
Osteopathy is covered under most extended health insurance plans – Call your provider to learn about your coverage for a DOMP Osteopathic Practitioner.
Mark's hours:
Monday 9 am – 1 pm Friday 12 pm – 6 pm Saturday 12 pm – 4 pm  Thursday evening hours coming soon!
---
The team at Kinstruct Health Chiropractic & Wellness is looking forward to helping your family improve their health. Contact us now to schedule your appointment!
---
Kinstruct Health Chiropractic & Wellness | (905) 689-4447