Dr. Keirstyn Moran, D.C.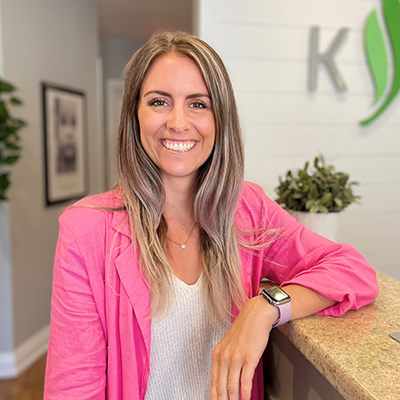 At the early age of 14, Dr. Keirstyn discovered Chiropractic. A competitive dancer and athlete, Dr. Keirstyn learnt first hand how Chiropractic care made a difference in recovery and performance. Continuing her athletic ventures Dr. Keirstyn pursued endurance sports, competing in track and field and completing her first triathlon in 2011. In 2022, Dr. Keristyn qualified for worlds. Having her share of setbacks due to athletic injuries she is passionate about helping others recover from theirs, and discover their competitive advantage.
After receiving her Bachelor of Human Kinetics from University of Ottawa; Dr. Keristyn completed her Chiropractic degree from the Canadian Memorial Chiropractic College in Toronto. Since then, has continued her education in human performance and injury recovery. Her focus on enhancing one's neurology to help young and advanced athletes recover and perform at their best is not only valuable but needed more than ever.
Dr. Keristyn is confident in her abilities to connect and care for others, to help them become their strongest, happiest and healthiest selves.
Dr. Keristyn Hours:
Monday and Thursday 7:00 – 10am.
---
Waterdown Chiropractor Dr. Keirstyn Moran | (905) 689-4447